Here are some random pictures of the girls that I thought were way cute.
Maddy with her hair in pig tails. I love how it stick straight up. :)
Maddy onm her bike at the preschool. She was being a ham about showing me how she can ride.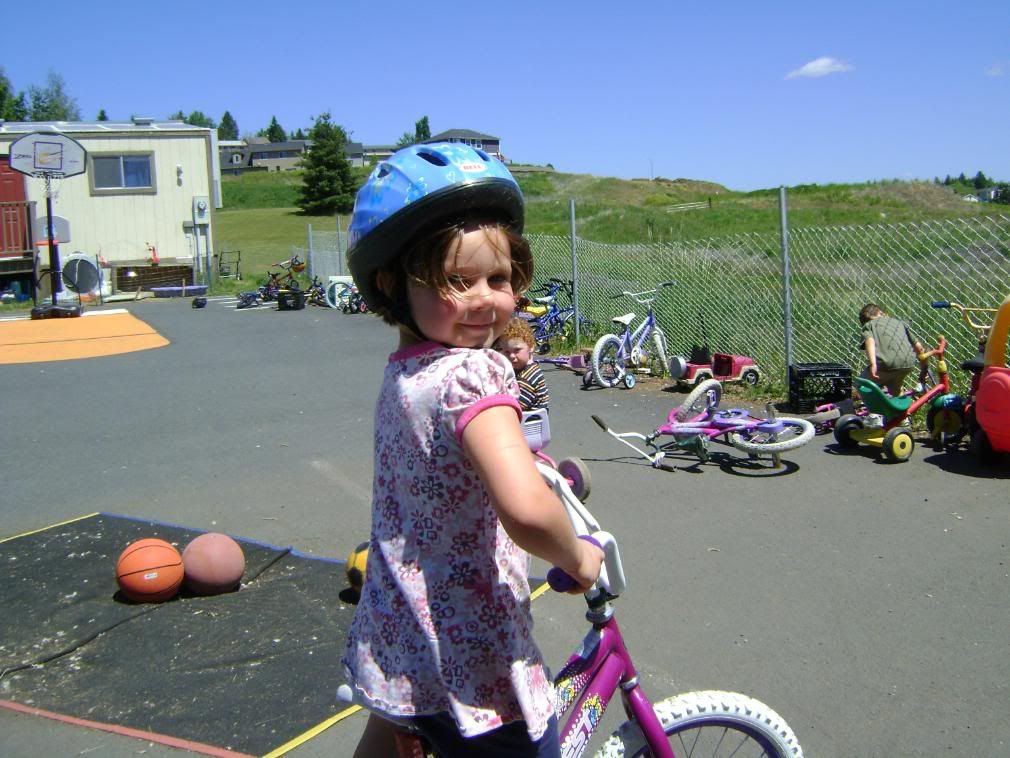 Cherise with her cool sunglasses.