Madison showing off her outfit she modeled at the Old Navy Fasion Show. And cherise behind her. Hopefully I can get the video on here too.
Maddy and her best friend Maureen with there baby, a bottle of propane. lol
My lazy cat, just a cute pic.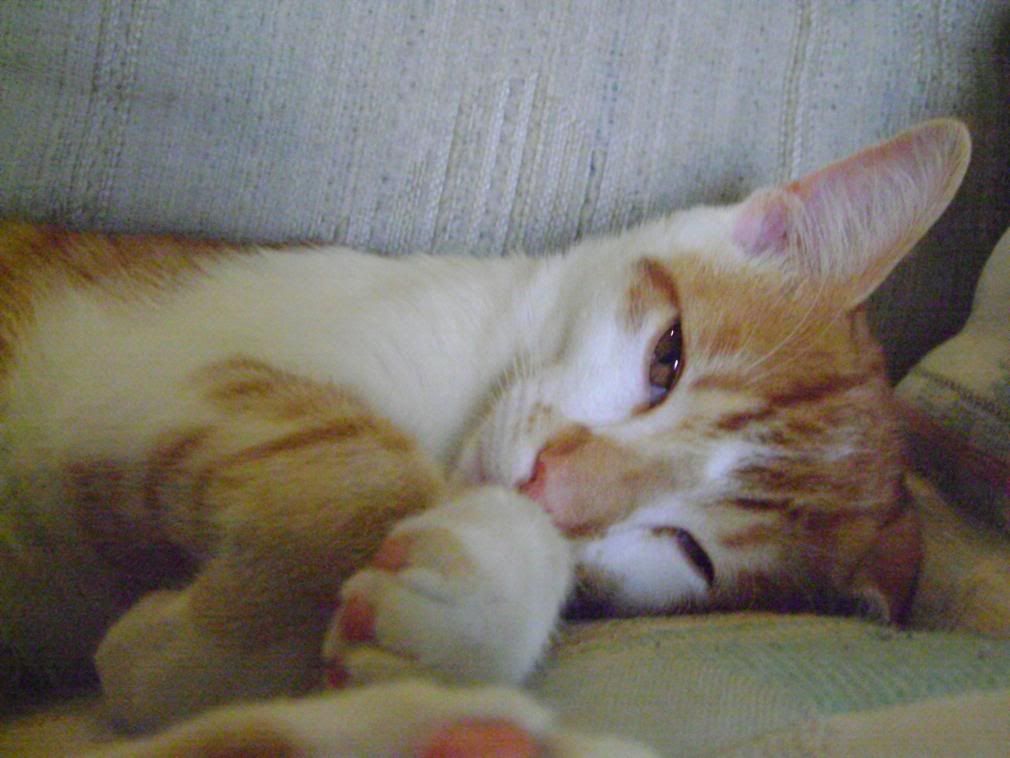 Yea we all look trilled lol
Maddy fell out cold on the way up to my parents house a few saturday's sgo.
Cherise and her best pal. :)
The sleep over girls pretty much sleeping on top of each other lol. Cherise is in the middle.
One giant leap for cat kind. lol Dorkas cat, cool pic!